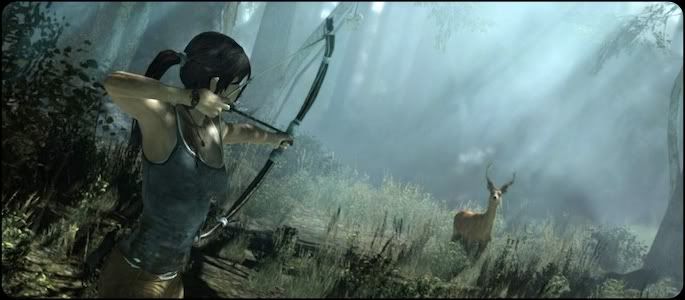 If you're an average joe, you didn't get to see a lot of cool things behind closed doors at E3. Well, GameTrailers TV will be showing exclusive gameplay footage of the 2013 reboot, Tomb Raider.
On Twitter (seriously, I never thought this site would ever be important), GameTrailers announced that tonight on GTTV, they will be showing exclusive gameplay footage that wasn't shown to the public two weeks ago during E3.
[tweet https://twitter.com/GameTrailers/status/215517809466277888 align='center']
The show will air on Friday, June 22nd at 1AM EST/12AM Central.You can watch Lara Croft's origins unfold before your eyes when it hits the PlayStation 3, Xbox 360, and PC on March 5th, 2013.